The goal of clinical research is to improve human health and it is the link between the laboratory and the patient. The important work of clinical researchers is a guarantee that new knowledge is quickly applied to benefit patients and that knowledge from the healthcare syste will be taken into further research.
At UCR we can contribute our expertise throughout the project, in many different types of clinical studies, from study design to final study report.

• phase I-IV clinical trials in accordance with the International Conference of Harmonization - Good Clinical Practice (ICH-GCP)
• observational studies
• register-based studies
• medical technology studies
We provide complete service to initiate, plan, implement and report both local research-initiated studies and major international multicenter trials. We take responsibility for both large and small assignments in collaboration with academic institutions and individual researchers such as pharmaceutical, diagnostics and medical technology companies.
We provide assistance with Suspected Unexpected Serious Adverse Reaction (SUSAR) reporting in projects run by us.
As a non-profit academic research organization, we offer access to UCR's skills at affordable prices for academic researchers.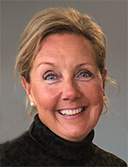 For more information please contact
Marie Wiklander
Director Clinical Research
This email address is being protected from spambots. You need JavaScript enabled to view it.